With 230,000+ reservations combined for the Silverado EV and Hummer EV, General Motors is well on track to hit its goal.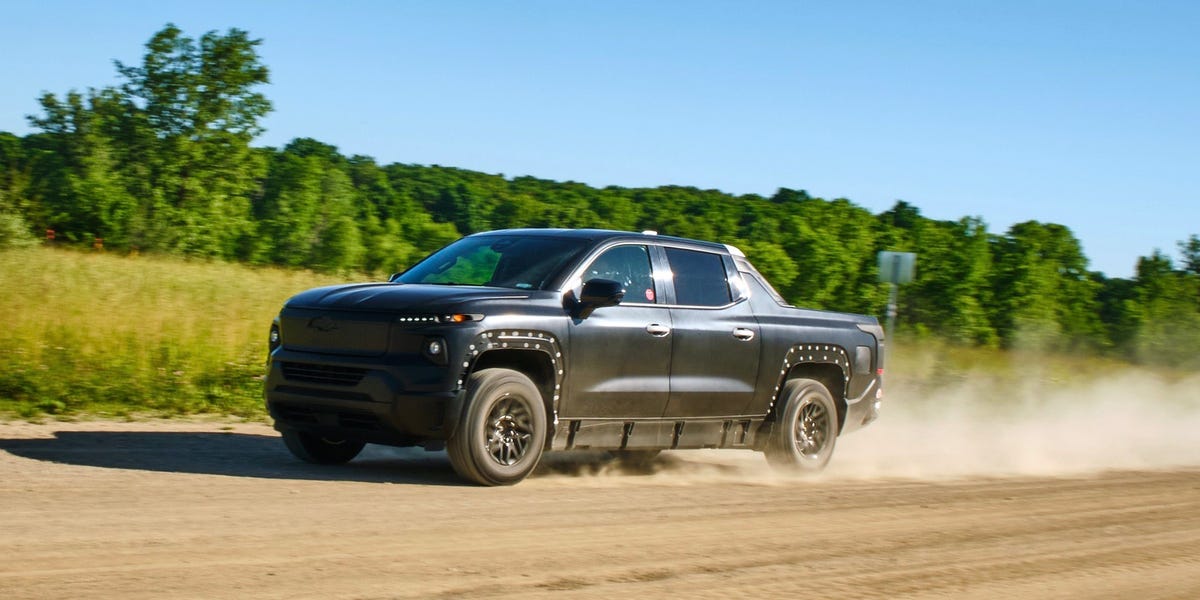 It has 150,000+ reservations for Chevy's Silverado EV and 80,000+ for the GMC Hummer.
www.autoweek.com
Chevrolet has more than 150,000 reservations for its 2024 Silverado EV (prototype pictured above), which goes on sale in spring 2023, with 65% conquest buyers and 70% on the East and West coasts.
GMC has more than 80,000 reservations for its monster Hummer EV currently in production, "with momentum growing."
Chevrolet Blazer EV production begins in the summer of 2023, followed by the $30,000 base-price Equinox EV beginning production in the fall.
General Motors expects to produce 400,000 electric vehicles in 2022-24, on its way to its longstanding goal to reach 1 million by 2025, said
CEO Mary Barra
in a Tuesday investors' call following release of the automaker's second-quarter financial results. Meanwhile, its Cruise autonomous-vehicle subsidiary will expand coverage, hours of operation, and fleet size for its "ride hail" service, which launched in San Francisco last November.
Barra highlighted these EV models in Tuesday's call:
Despite tight supply of key battery materials—and supply shortages brought about by the global COVID-19 pandemic—GM is confident it can meet its EV production goals, with four US battery-cell manufacturing plants about to come online, an "increasingly localized supply chain," and direct sourcing of 75% of its needs through 2030.
On the internal combustion-powered side of its business, however, supply-chain bottlenecks reduced GM's production schedule in the second quarter. The company has 90,000 nearly completed vehicles waiting for certain components, about 75,000 of them full-size trucks and SUVs, Barra said.
GM says its financial results capitalized "on a strong pricing environment driven by robust demand and low inventory …" Read: Computer chips went first in highly equipped, top-trim models. But this was "offset by supply-chain disruptions experienced primarily in June (see China's complete shutdown of Shanghai after a coronavirus breakout). GM's adjusted earnings before income tax (EBIT) for Q2 of this year was $2.3 billion, compared with $4.1 billion for Q2 of 2021.
GM's next investors' meeting, following its third-quarter results, is scheduled for November 17 in New York City, and will include a "hands-on" demonstration of its latest EVs.