Ed Peper, VP of General Motors Fleet shared this post on LinkedIn where he speaks with Jared Jenson, GM EV Consultant about some general questions about EVs.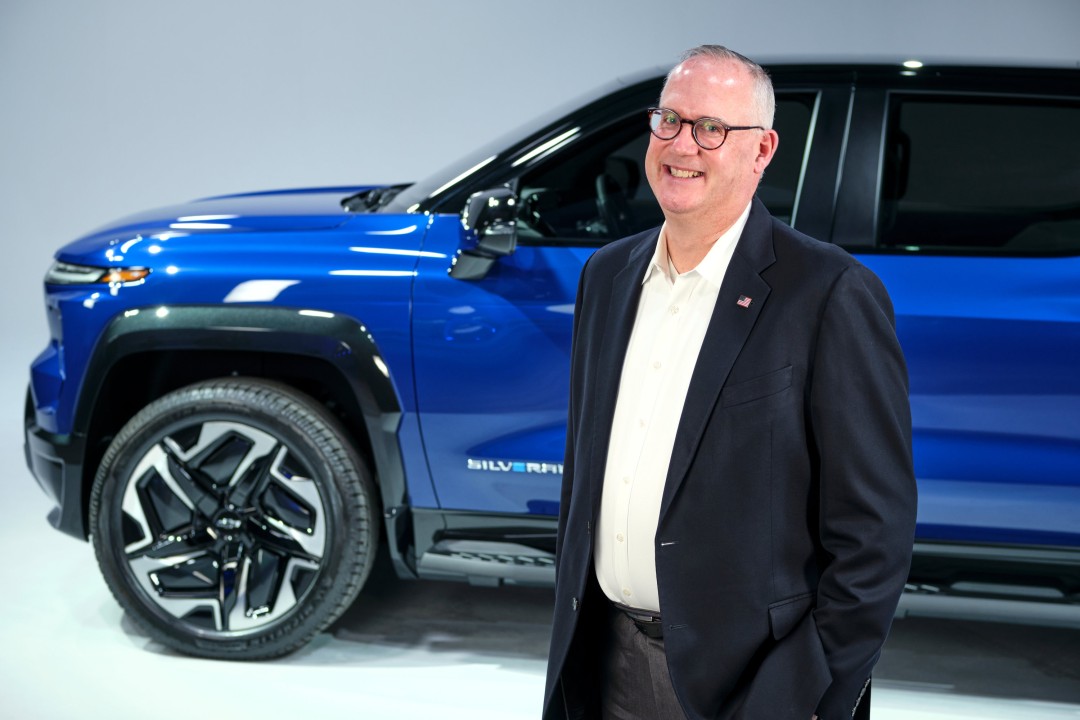 Our all-electric future is happening right now. It's not a fuzzy date off in the horizon, it's right now.

www.linkedin.com
Our all-electric future is happening right now. It's not a fuzzy date off in the horizon, it's right now. If you're not preparing to integrate electric vehicles into your fleets, there's no better time to start.
Maybe you've seen our new EV campaign and you're ready to #GetPluggedIn. Maybe you're hesitant and have questions. The time to ask questions is right now.
I've said it before, and I'll continue to tell anyone who will listen, what makes the true difference when you work with
General Motors Fleet
is the extraordinary people on our team. Recently, I had a great conversation with Jared Jenson, our resident Electric Vehicle Consultant. To say he's a treasure trove of information is an understatement. Jared knows your concerns, he knows your skepticism, and he's ready to answer your questions (and mine!).
Below is just a small portion of our conversation. I'm happy to share it here and look forward to sharing more from Jared and thank him heartily for his very valuable time!
****
Ed Peper (EP): Let's talk about infrastructure. Our customers see gas stations on every corner for their gas-powered vehicles. Customers have told me they don't feel as comfortable not knowing how, where, and when they'll be able to keep their EVs charged. How do we plan to give them that peace of mind?

Jared Jenson (JJ):
We're tackling infrastructure to support EVs in many ways.
We have a great collaboration with
EVgo
, the nation's largest public fast charging network for electric vehicles and the first to be powered by 100% renewable electricity.
Through this collaboration, EVgo and GM will install 3,250 chargers over the 5-year period starting in 2020.
We also recently announced a new
community charging program
. Starting in 2022, we're investing nearly $750 million to expand home, workplace and public charging infrastructure.
I'm particularly excited about the Dealer Community Charging Program. We're looking to work with dealers in their communities to identify areas that
Level 2 charging stations
will be most beneficial, like workplaces, apartments, sports and entertainment venues, colleges, and universities, among others.
We're also going to look for ways to help dealers apply for incentives and other funding and access to programs that we expect will allow us to expedite the deployment of local EV charging.
Together with local community stakeholders, we will help facilitate the installation of up to 40,000 Level 2 chargers at popular destinations, workplaces and under-served areas that dealers operate in.
EP: That's great for communities and wide-spread EV adoption. But for fleet customers, what are we doing to address their very specific charging needs?

JJ:
We have customers with different needs and requirements for their fleets. For some, starting off with three wall-charging units is plenty. Other customers have 275 depots, some even larger than that, and have very different charging needs! It's not a "one-size-fits-all" solution.
For fleets that want their employees to charge at home, we have a white-glove treatment, concierge program through a collaboration with
Qmerit
. They're a national provider of home charging installation services.
Here's what we know. In general, 80% of charging happens at home. When a customer is interested in adding EVs to their fleet, we first ask about the dwell time of their vehicles. In other words, how long are their vehicles sitting idle when they could be charging? Let's say the vehicles are not being used from 9 PM to 6 AM. Under most circumstances, those vehicles can be fully recharged during the night, and will have enough range* to complete their work during the day.
For example, a fleet driver with a 2022 Chevrolet Bolt EUV, with 4 to 8 hours of charging availability at night who might drive 100 miles in a work day, a Level 2 charger will be ideal, and they could get anywhere from 20-37 miles of range per hour of charging. A top-notch DC fast charge could potentially charge up to 100 miles of range in 30 minutes. And with some of our future EV products, customers may be able to get 100 miles of range in as little as 10 minutes.
EP: What if a customer doesn't bring their vehicles home at night, but they return them to the facility or depot? How will their vehicles be charged?

JJ:
I'm so glad you asked Ed! We have the best of the best teams to help with depot EV infrastructure solutions. Our four collaborators are Schneider Electric, EVgo, eTransEnergy (a subsidiary of Duke Energy), and In-Charge Energy. They can help customize solutions from beginning to end, whether it's the engineering, procurement, and construction; hardware charging solutions (they are agnostic, meaning they can source from their many different suppliers to find the right solution); they also have financing solutions for fleets that are on a tight budget; and can work with utilities on your behalf and look for available infrastructure incentives to help lower total cost. If a customer is looking for alternative energy solutions like wind and solar, they can help. If they're looking for onsite energy storage or even building out a microgrid at their facility, our partners can help. We've already been referring customers to them, and it has been a game changer for those fleet customers!
EP: But what if customers are driving more in a day than the range capability? They can't just stop at a gas station, fill up in 15 minutes and get back on the road. That's a convenience that some of our customers aren't ready to give up.

JJ:
You're right, and that's understandable. Right now, customers are accustomed to stopping in the middle of a service call and hitting the gas station. How will future EV fleets address this need?
To those customers, I would ask if your drivers take lunch breaks? With the expansion of charging stations as we talked about earlier, if drivers have even a half hour to get some food, there will be chargers near restaurants, grocery stores, etc. You could even make the argument that with Wi-Fi capability** in our vehicles, employees could be working while their vehicle is charging, and they can still remain productive.
It's really about time management.
EP: What about utility or construction customers, where they're driving 300 miles out to a site in the middle of nowhere? What do you say to them?
JJ:
There's some more planning that may need to go into accomplishing those kinds of jobs. Our team is working on mobile charging solutions, like a DC skid mounted charger that can sit on the back of a work truck.
We're also working with a companies in the realm of mobile EV charging. If you're in a situation where you need to get to a charging station, you can use their service and get the extra boost you may need to go get fully charged and then come back to the job site.
EP: I've heard the term "range anxiety" and all these solutions are meant to give customers the peace of mind they have with their current selections.
JJ:
Exactly. Look, I own a Chevrolet Bolt EV. I've had it for two years now, and I approach charging my car the same way I do my cell phone. I don't let my cell phone get down to 1% left of charging – although I have done that with my Bolt once before – typically I'll charge my car when there's still 30%, 50%, 70% charge remaining.
EP: But just like your phone doesn't hold a charge as well the longer you own it, how long do we expect these batteries to last?
JJ:
Our engineers have engineered these batteries to last the life of the vehicle. We expect minimal battery degradation over time. The question we think more customers will be asking is whether the vehicle can last as long as the battery will!
Right now, the limited battery warranty is for 8 years, and 100,000 miles, whichever comes first. Due to potentially lower operating costs for EVs, fleet managers may actually decide to hold EVs longer than ICE vehicles.
GM also deployed and managed a fleet of over 1,000 Bolt EVs into ride-hailing and other high-mileage, gig economy use-cases. In many cases, these drivers were almost exclusively using DC fast-charging. These Bolt EVs were really put to the test. The results clearly showed the overall Bolt EV, including the battery, could perform very well under these rigorous conditions.
EP: Very much appreciate your time, Jared! Looking forward to having many more conversations just like this one.

JJ:
Thanks, Ed! Happy to help!