According to a recent survey by Car Gurus, 43% of truck owners plan to own an electric truck within the next 10 years!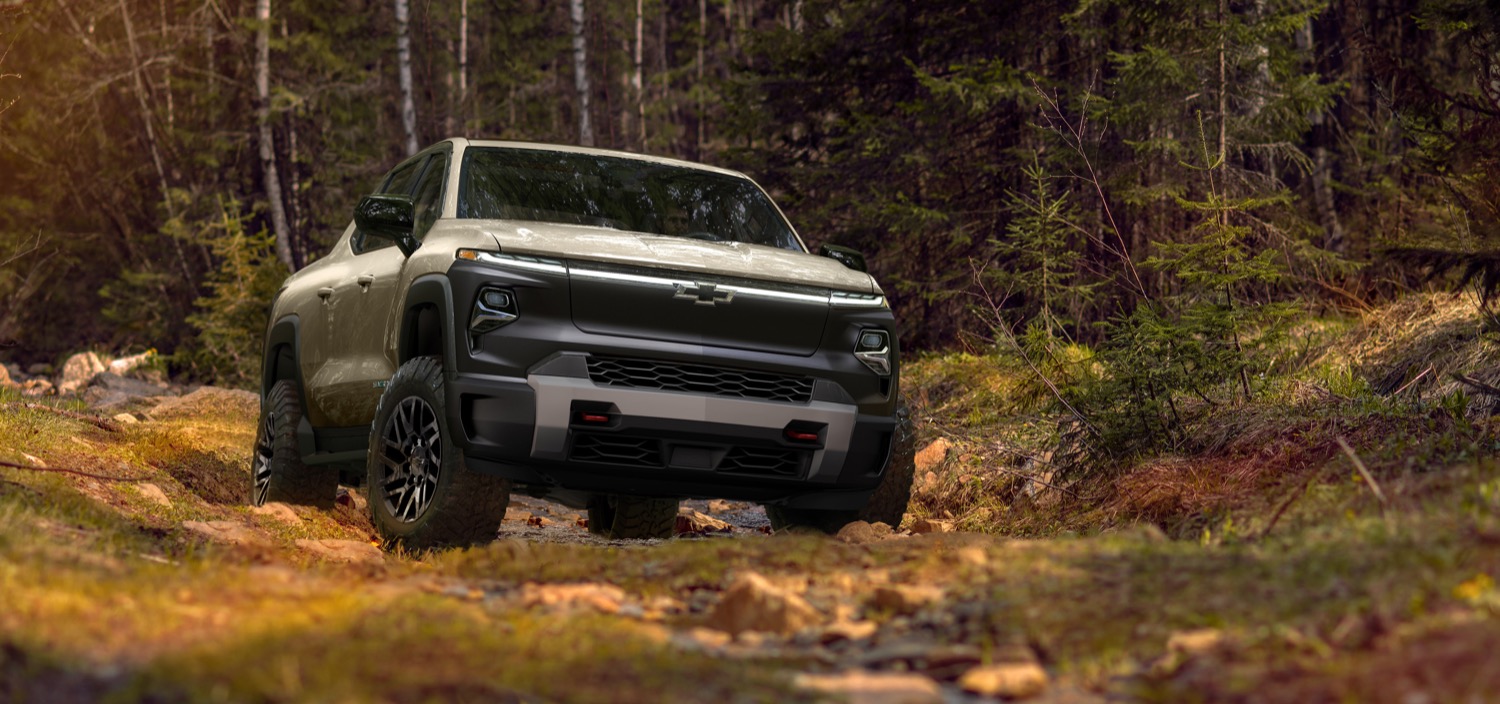 More pickup owners want an EV than we assumed.

gmauthority.com
A surprising amount of current pickup owners say they plan to own an electric truck of some type within the next ten years.
Cambridge, Massachusetts-based automotive research firm
Car Gurus
recently published the results of its 2021 Pickup Truck Sentiment Survey, which polled 1,026 current pickup truck owners on their sentiments towards various truck-related topics, including brands, prices, electric trucks, and the impact of the COVID–19 pandemic on the truck industry.
Of those surveyed, 43 percent said they expect to own an electric truck within the next decade.
Car Gurus
said interest in battery-powered pickups was highest among millennials and those who currently own small or compact trucks like the Chevy Colorado and Ford Maverick.
Survey participants also indicated they believed Tesla was the industry tech leader, "despite delays with their Cybertruck production,"
Car Gurus
says. Rivian, meanwhile, was not often referenced among current pickup owners and "has a long way to go with consumer awareness and perceptions," based on
CarGurus
' conclusions from this survey. It also believes that traditional automakers like Chevy and Ford can still earn many of these buyers' hearts with their future electric truck offerings, despite newer brands like Tesla and Rivian having their own competitive products.
"Knowing truck buyers are surprisingly flexible on brand choice, there's still plenty of opportunity for electric trucks like the Ford F–150 Lightning or Chevrolet Silverado EV that are expectant to go market much sooner,"
Car Gurus
said in its report.
While current pickup owners were surprisingly responsive to the idea of an electric truck in this study, owners of other vehicle types are still more likely to own an EV in the near future, with 52 percent of passenger vehicle owners saying they plan to purchase an EV in the next decade.
In addition to the 2022 GMC Hummer EV Pickup, which entered production late last year, GM will also soon launch the 2024 Chevy Silverado EV RST First Edition, and the battery-electric GMC Sierra Denali model as well. The Silverado EV will also be offered in a mass-market Work Truck trim level for fleets.